Pediatric optometrist in Mt Pleasant SC
Children need frequent medical care, and checkups are incredibly important for making sure that they are growing normally and without any problems. Since kids are still developing and growing, routine exams are recommended to look out for developmental issues, diseases and other conditions. Here at 3D Optometry, our
pediatric optometrist in Mt. Pleasant SC
can provide your children with the comprehensive children's eye care that they need every year.
Children should begin to see a pediatric optometrist from the time they are about six months old. Your child's eyes will be examined upon birth, but this preliminary exam is only to ensure that issues have not effected your child's eye development or eyesight while in the womb. Since children continue to grow, they are still likely to develop a number of different conditions or diseases that pertain to their overall development. Some issues that children are at particular risk for include strabismus or crossed eyes, amblyopia or lazy eye, childhood cataracts, and other such diseases. It's also important that vision impairments are taken care of as well. While visual acuity is also checked at school, it is best to have your child's eyesight examined before every school year to ensure that they can see clearly in the classroom. Here at 3D Optometry our pediatric optometrist in Mt. Pleasant SC looks out for all potential issues and can even address other concerns like eye infections, eye allergies and eye injuries as well.
If your child is showing signs of an eye issue, is having difficult seeing clearly, has symptoms relating to infection or is simply overdue for an eye exam, then our
pediatric optometrist in Mt. Pleasant SC
 is here to help. Call us here at 3D Optometry to learn more about what we do and to set up a visit for your child today.
By 3D Optometry and Eyepifany Eyewear
April 6, 2017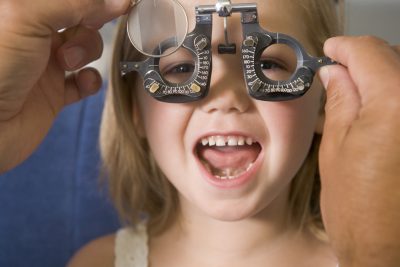 Blog Posts
Follow Us