Mt. Pleasant eye strain
Are you looking for an excellent vision practice where you can get excellent eye exams and eye care? If so, you should visit us at 3D optometry if you are experiencing problems with symptoms of
Mt. Pleasant eye strain
.
When a person has eye strain, they can actually have trouble seeing clearly, and even get headaches. Our optometrist, Dr. Thomas J. Mirabile, will be able to examine your eyes and determine the cause of your headaches and eye strain. Many times, when a patient has eyestrain it is because they are not wearing eyeglasses, or their eyeglass prescription is not up-to-date. This problem can be easily remedied by our optometrist who will provide you with an eye exam which includes an assessment of your visual acuity. Whether you are nearsighted, farsighted, or have astigmatism, you will be able to have your vision corrected with a new eyeglass lens prescription or contact lenses. When you are experiencing eye strain, you also may have eyes that are burning and itchy. Whenever you are doing anything that requires intense use of the eyes, you can develop eye strain or headaches. Some common causes of Mt. Pleasant eye strain are reading in poor lighting conditions or driving when lighting conditions are poor. Today, many people experience eye strain because they use a computer for too long a time. Gaming systems or smart phones also cause eyestrain when they are used for long periods of time. Our eye doctor will be able to prescribe eyeglasses or contact lenses for you which will reduce your eye strain, as well as give you additional pointers on how to avoid developing eyestrain. Symptoms of eyestrain can include irritated eyes, dry or watery eyes, blurred vision, double vision, increased sensitivity to light, or a pain in the neck or shoulders. If you have dry eyes, you can also develop eye strain problems. Dry eye can be easily treated at our vision practice with prescription eye drops.
For an appointment to meet with our optometrist to learn about your
Mt. Pleasant eye strain
, contact us today.
By 3D Optometry and Eyepifany Eyewear
August 2, 2017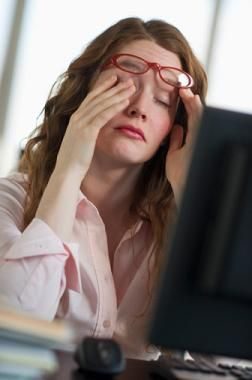 Blog Posts
Follow Us